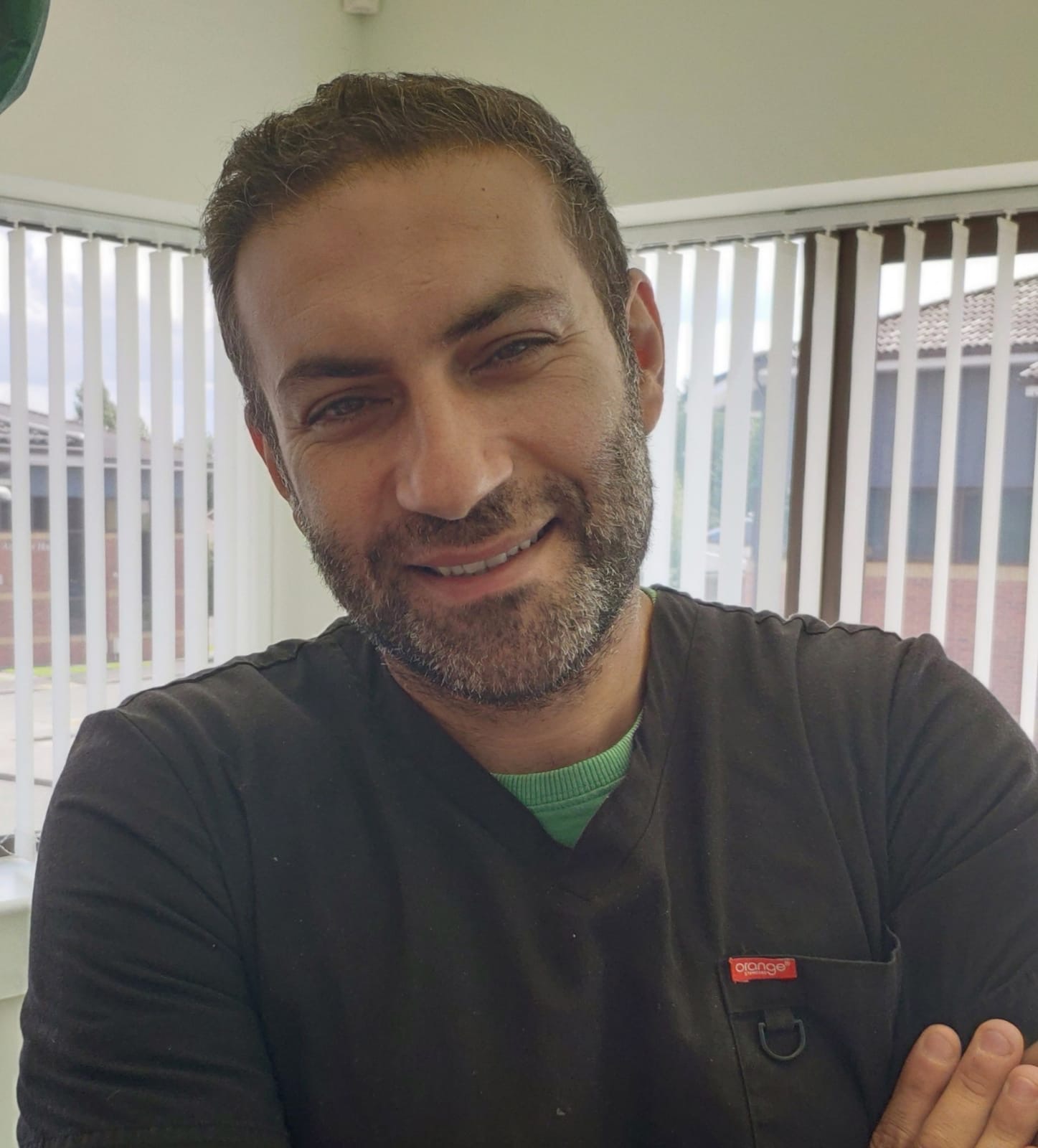 DDS. MSc
Dr. George Nikolis gained his degree in dentistry in Greece in 2003. He then continued with additional studies and completed an endodontic course in 2008, and a direct composite resin restoration course in 2009.
His special interest in oral surgery and dental implantology led him to study with two courses in 2009. A dental implant foundation course, and the Osteocare intensive course in dental implantology. Thoroughly enjoying this specialised area of dentistry, he gain an MSc in dental implantology at Manchester University in 2010. He continued his study with a course on advanced implant techniques in 2015.
With a vast knowledge and experience in dental implants, George regularly mentors newly qualified implantology students. His skills extend to restoring and treating teeth using several advanced implant systems including ADIN, Straumann, Ankylos, Astra and Osteocare. In addition to his implant skills, George has a vast amount of experience in restorative dentistry. George has placed and restored almost 500 implants up to now in his career.
Away from dentistry, George is married to Zoe who is a specialist endodontist and they have 2 young children. When he has a rare spare moment, George enjoys playing football and cycling. He is a big supporter of his favourite football team AEK Athens.
GDC Number 105908